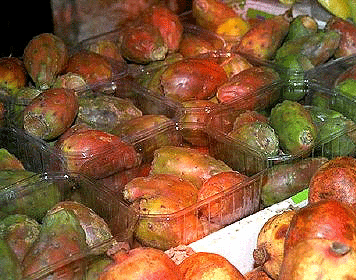 Prickly Pear
Indian Fig, Barbary Fig, Tuna
Coming from the several varieties of the same cactus, including the Opuntia nopales, the fruit's skin can range in color from yellow to purple. Large, pear-shaped fleshy berry or pod is also called Indian fig, barbary fig and tuna in cultivated varieties. Mild in flavor with tones of watermelon and sour cherries, they lack tartness and taste best when drizzled with a few drops of lemon or lime.
Spanish settlers cooked the prickly pear down into a thick paste called queso de tuna, or prickly pear cheese. Today the pears are used in sauces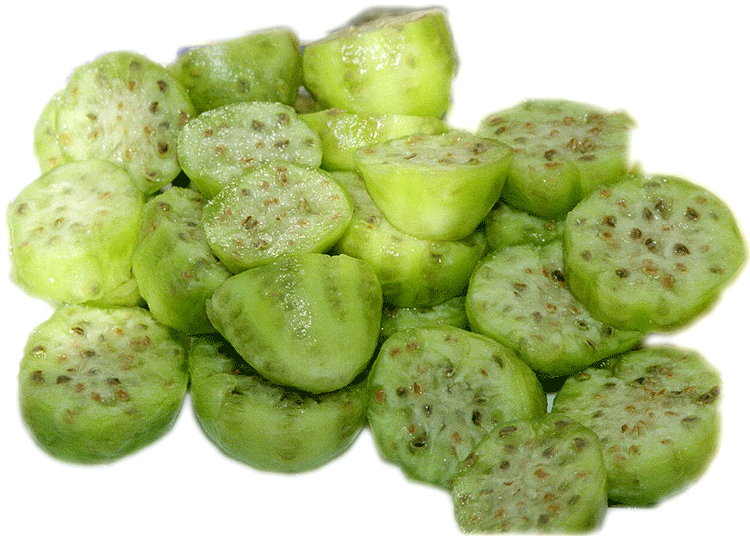 vinaigrettes jellies and great sorbets.
When marketed, the sharp spines have usually been removed. If not, they are easily removed by singeing. Peel prickly pears and eat raw, or boil until tender and use as a vegetable or slice into a salad. The Prickly Pear is also used for jellies and sweet treats.
Prickly Pears are found in markets September through December