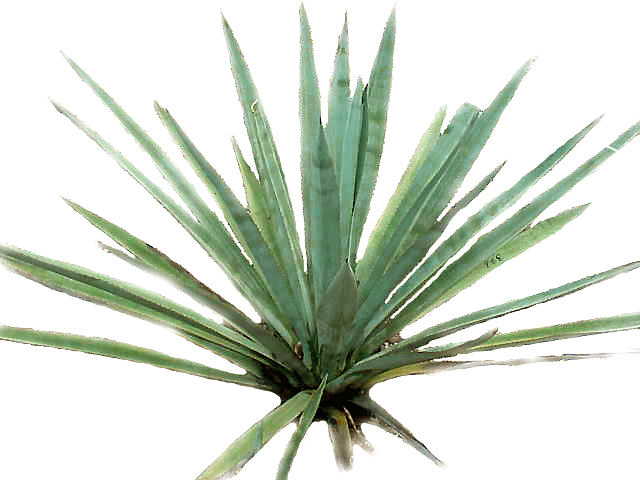 Agave
Agave tequilana Weber
There are 136 species of Agave. Agave tequilana is the only one used in the production of tequila.
Relative of the lily, this plant, native to much of the U.S. and has a sap in the flower stalk, that is squeezed out and fermented into tequila. The finest tequilas are made from 100 percent blue agave
The heart of the agave is rich in a sweet gelatinous sap that can be eaten as a nourishing food. The seeds can be ground into a flour that is used in baked bread or in cereals. As a medicine the sap can be used to treat bruises, ulcers, a laxative or as a diuretic. The leaves can be easily dried to use months later. The bi-product after pressing for the sap are woody fibers which is used in making ropes.
Agaves are considered to be 'Xeric', which means that they require very little water for growing and usually are found growing in deserts where most plants fail. The leaves are usually very fleshy and store up great quantities of cellular water much like cacti, and early travelers used these plants as a handy water resource.