Red Snapper Lutianus blackfordii Red Cod, Red Rockfish, Red Rock Cod
The Red Snapper is considered the quality fish of the south, with its lean and juicy white flesh. The Red Snapper is lean and moist with a sweet, mild, distinctive flavor.
Snapper is a warmer water fish, which gets its name from the energetic way it shuts its mouth, and is highly sought after. Red snapper, in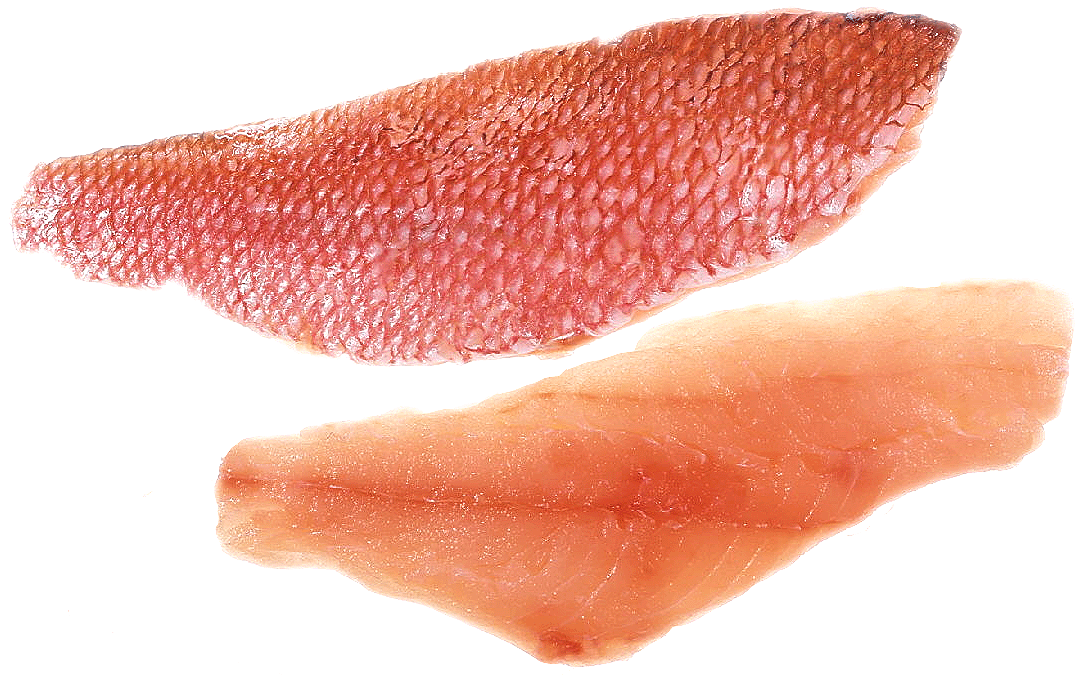 particular, is at the top of the popularity list. Due to its expense, other fish are often passed off for red snapper, such as the red drum or redfish, and various Pacific rockfish. These fish are often sold as skinned fillets. For this reason, it is suggested that you always purchase red snapper with its skin still on.
Red Snapper and silk snapper are acknowledged as being the best eating of this species. Silks have yellow eyes and a black edged tail. Reds have red eyes and are all red. Both have the same texture and flavor.
| | |
| --- | --- |
| Market Forms | Preparation |
| Whole, drawn; dressed and fillets (lean) | Bake, broil, boil, steam, sauté |
Snappers are a reef fish so the possibility of ciguatera poisoning exists. Ciguatera is an area specific toxin not species specific. It is caused by the reef fish eating the flesh of a toxic fish that inhabits tropical waters. The incidence of poisoning are low but care should be taken not to purchase fish landed in known hot spots.

Red Snapper Size
Weight
Small
Under 4 lbs
Large
Over 4 lbs.
Most run between 2 to 30 lbs with 5 lbs. being average.
Yield
| | |
| --- | --- |
| Purchased | Size |
| Whole, Round | 5-8 lbs. |
| Drawn | 4-6 lbs. |
| Dressed | 3 1/2 - 6 1/2 lbs |
| Fillets | 2 1/2 - 4 lbs |
---