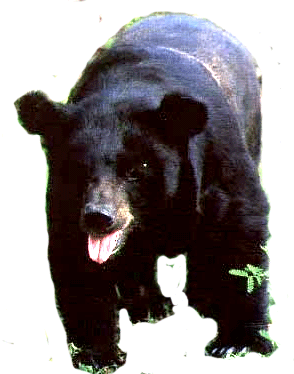 The European Bear and the American Bear are occasionally enjoyed for their steaks, but bear paws are considered to be the prime part. Bear meat has a musty taste and should he marinated for ling periods of time.
The bear is popular in Europe and Russia but in China the paw is considered a delicacy. Traditional Asian medicine prescribes bear fat, gall, meat, paws, spinal cord, blood, and bones for complaints ranging from baldness to rheumatism. Bear entrees are popular in restaurants, and sun bear paws are favored in Taiwan for soup. The trade in bear gall in particular is so highly profitable that it has been likened to the heroin trade, as dried gall can sell for 18 times the price of gold.
After being marinated the bear can be sautéed, roasted or braised.


[FoodCollege] [PorkCollege] [FoodUniversity] [ProduceCollege] [SeafoodCollege] [PoultryCollege] [DairyCollege] [PantryIngredients]