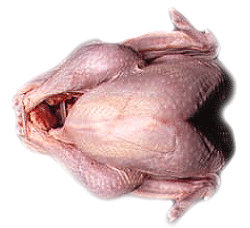 Today there are may options available when purchasing turkey. Organic turkeys are fed grains grown without pesticides while free range birds are allowed to roam outside the coop resulting in a fuller flavor. Wild turkey are dryer, have smaller breasts and all dark meat.
Fresh turkey will have a little more flavor and moisture than frozen but ask your butcher if the bird was frozen for the transportation leg to the store as it will not perform to the same standard as a truly fresh bird.
Turkeys are available from 10 to 25 pounds but 10 to 12 pounds seems to be the most popular for home use.

• FoodUniversity • FoodCollege • SeafoodCollege • ProduceCollege • PorkCollege • DairyCollege • WildGameCollege • PantryIngredients •